Madness, Mayhem and Bacon Butties!
Crewing is a great way to try out EYE Larp games or simply an opportunity to come down and monster for a laugh.
All the events are FREE to crew and you will get play all sorts of cool roles, from fighters to tricksters to more plot-drop characters, or even regular 'in town' NPC's if needed. There's something for everyone and the crew are a friendly bunch – and it's a great way to introduce your mates to LARP! Crew's role at EYE Larp is to be part of the event and give the players the fun experiences they can froth about in pubs and on boards for years to come.
Also, breakfast! Every morning, we will fuel you with bacon butties* and the kettle is on all the time
A full brief of the game we're running and any specific kit required will usually get posted up on the Facebook Event (or this website) in the Crew tab of the relevant game, but if you have nothing or there is specific kit required, we will supply it.
We have dozens of events under our belts already and crewing is a great way to bring the awesome communities from other games and event organisations together – leaving lots of people with new friends and options for new games in the future.
Come join us for a cracking weekend of roleplay!
To join the group, just don't hesitate to get in contact!
*veggie options also doable, natch 🙂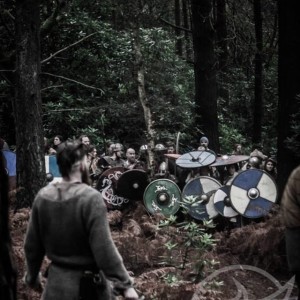 Though each game is different (and you'll see any special notes on each game's page) the general rules for crewing are pretty much the same throughout.
Have fun
Help the players have fun
There's plenty of room for camping and we've got plenty of spare kit and weapons (though of course you're welcome to bring your own!).